There's the old saying about how good guys finish last. Thankfully it's only a saying.
Last week, a Sayreville nightclub planned on having a "Glow" party for high school students. These parties are billed as "non-alcoholic" events that in theory safe for kids to attend and dance, but authorities are concerned that these events are venues for MDMA abuse, or as it is more commonly known: "Molly".
You've no doubt heard of Molly before if you have listened to the radio at anytime over the past few years. We took up this issue with Miley Cyrus in an earlier edition of this blog. For those who are looking for more information, NIDA offers a comprehensive factsheet. These "Glow" parties provide loud music and stark neon lighting that supposedly enhance the effects of this dangerous, potentially deadly, substance.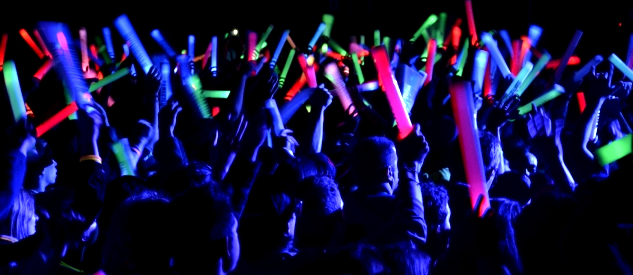 Thankfully, the Middlesex County Prosecutor's Office, the Middlesex Police Department, and the Partnership for a Drug-Free New Jersey took a stand against these dangerous events, organizing a media onslaught that resulted in a tremendous amount of pressure that resulted the postponement of the event due to "scheduling conflicts". You can check out the article on The News Tribune, as well as the spot on WCBS and most recently on Good Morning America yesterday morning.
It can be so easy to get wrapped up in these stories about how our kids are falling victim to new temptations. At times, it really does seem that good guys finish last. But we at the Partnership for a Drug-Free New Jersey refuse to accept this. In a little over a month, our 10th Annual Shout Down Drugs competition will be taking place in Newark, showcasing some of the brightest young talent in the state as they affirm their commitment to themselves and their peers to be drug-free.
Having the "Glow" party shutdown was a great victory, but we cannot relent. Parents must continue to be positive role models and speak to their children about making good decisions about substance abuse. There seems to be so many different ways kids can fall into substance abuse, but good and open communication between parents and kids can make all the difference.
It would seem in this case, the good guys finish first.
Get your FREE tickets to attend the Shout Down Drugs Concert at NJPAC on May 21 at NJPAC in Newark, NJ and vote for your favorite finalist on our website at shoutdowndrugs.com!