The Federal Trade Commission (FTC) working with the Federal Drug Administration (FTC) recently sent letters to six companies, including one from New Jersey, demanding they cease and desist in "their marketing of edible products containing Delta-8 tetrahydrocannabinol (THC) in packaging that is almost identical to many snacks and candy children eat, including Doritos tortilla chips, Cheetos cheese-flavored snacks, and Nerds candy." Delta-8 THC has psychoactive and intoxicating effects, similar to delta-9 THC (i.e., the component responsible for the "high" people may experience from using cannabis). Use of Delta-8 THC can result in hallucinations, vomiting, tremor, anxiety, dizziness, confusion and loss of consciousness. 
"Marketing edible THC products that can be easily mistaken by children for regular foods is reckless and illegal," said Samuel Levine, Director of the FTC's Bureau of Consumer Protection. "Companies must ensure that their products are marketed safely and responsibly, especially when it comes to protecting the well-being of children."
The products' harmful effects have led to hospitalization for some children who have consumed them. The Children's Hospital of Philadelphia reported a nation-wide five-fold increase in THC cases involving children under 6 years of age.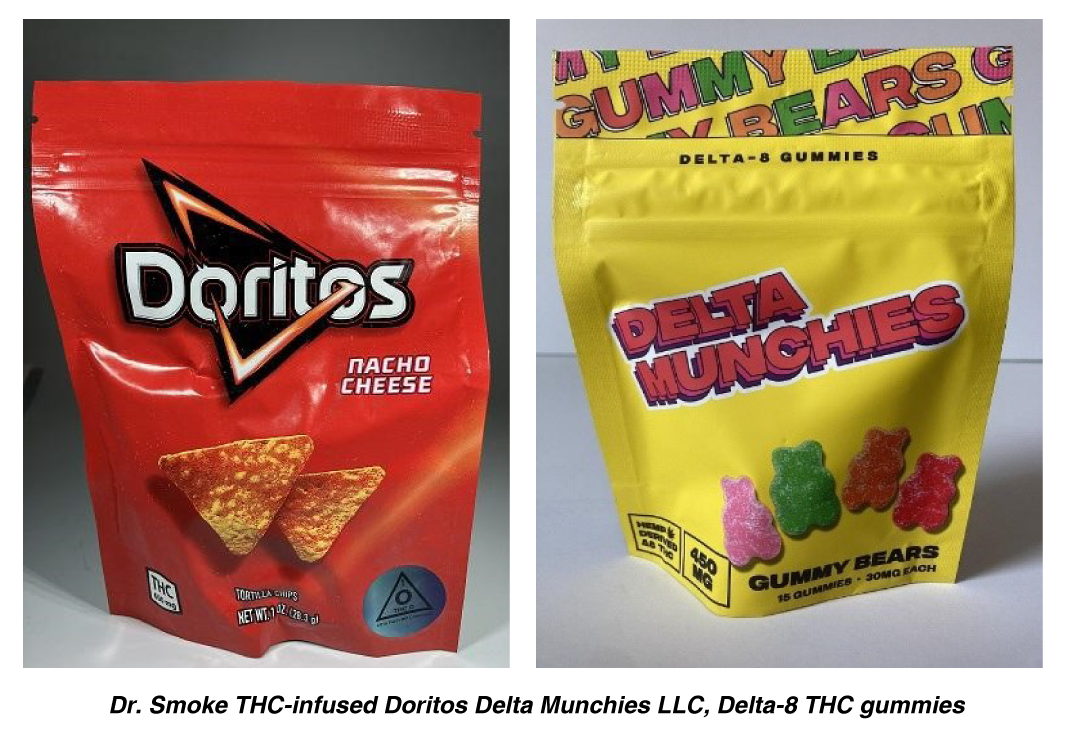 Just as we have seen with companies marketing their vaping products to our children and teenagers, parents and adult caregivers must be constantly vigilant in protecting their children from these deceptive practices of businesses that put a higher priority on their own profits over the health and safety of our children.                       
Schools, faith-based and other community organizations are invited to take advantage of PDFNJ's 15 Minute Child Break Presentation, a free multi-media program covering the latest drug trends and providing parents with effective strategies to communicate with their kids about underage drinking, marijuana, vaping and prescription medications. The presentation can be done in-person, virtually, and is also available in a pre-recorded version that can be sent to parents and other caregivers and/or posted on your website. Click here to host a presentation.