Cumberland County Joins New Jersey in Knocking Out Opioid Abuse
10/6/2016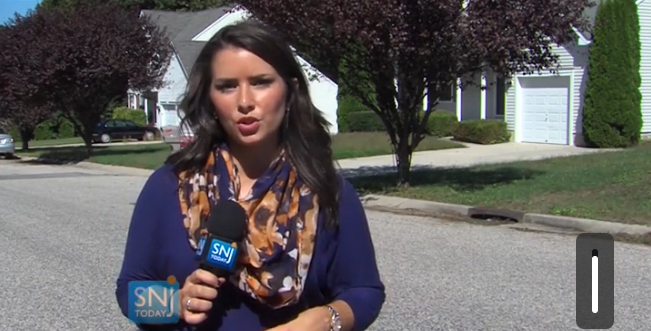 MILLVILLE, N.J. – 2,000 volunteers across the state joined together on Thursday in hopes of knocking out the growing epidemic of opiate abuse.
In Millville, the community and local police partnered with Drug-Free New Jersey to participate in Knock Out Opiate Abuse Day.
"It's an issue everywhere, I think it's nationwide," said Ptl. Richard Kott, School Resource Officer at the Millville Police Department.
According to the Centers for Disease Control and Prevention (CDC), users of prescription drugs are 40 times more likely to use heroin. These statistics are part of what spurred the creation of this new state-wide movement.
"Focusing on educating the community of dangers of opioids abuse and the way that they often start at the prescription pad and subsequently lead to heroin abuse later on," said Matthew Rudd, director of coalitions and communications at Southwest Council
In order to raise awareness, several groups were formed and walked door-to-door in various Cumberland County neighborhoods to distribute door hangers full of information about this serious issue.
And according to volunteers, it's an issue that doesn't discriminate.
"There's an unintended consequence of becoming addicted when you're taking opioids that you think are safe from a prescription pad when they have the same chemical structure as heroin," said Rudd.
Officers from the Millville Police Department participated also because they wanted to address this issue that they see happening around them.
"It's becoming one of our biggest epidemics. Prescription drugs are so easy to get a hold of, everybody has them in their household. It's becoming very easy for kids and adults to go from prescription drugs into a less expensive habit such as heroin," said Ptl. Kott.
Along with educating residents – the group supplied prescribers and pharmacies with the CDC's guidelines for prescribing opioids.
"Between opioids overdoses and overall the dangers that this region is facing, we're trying to stop that flow from the prescription pad," said Rudd.
Rudd explains the overall message of days like today is ultimately prevention.
"We're trying to spread the word and really get the community involved and really that we would stop addiction from becoming prevalent," said Rudd.