pressofatlanticcity.com - Our view: In evolving fight against opioid crisis, victims must hear they can win
5/30/2017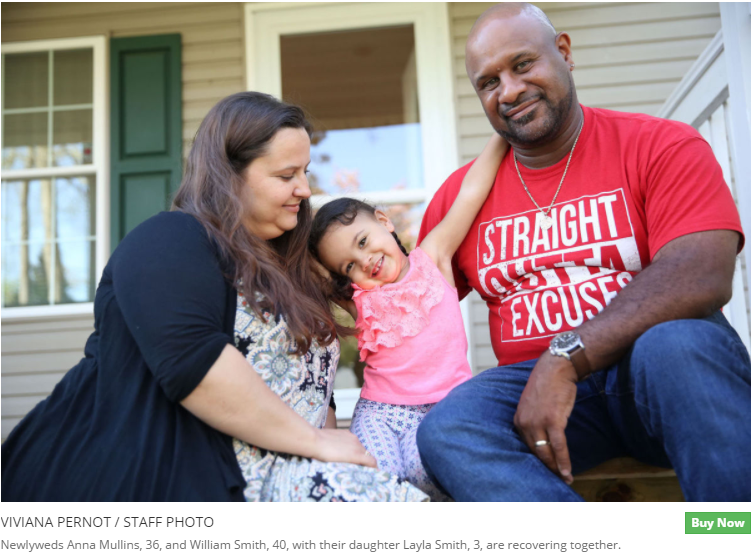 State and federal governments are now dedicated to beating the opioid epidemic gripping the nation, deploying substantial new treatment services, law-enforcement enhancements and effective coordination of efforts.
The fight against addiction to prescription pain killers, heroin and synthetic drugs is a different kind of war, but battles still turn up in surprising places, and precious ground against the enemy is gained slowly.
Here's a problem no one anticipated -- medical examiners can't handle the autopsy workload from so many heroin and opioid overdose deaths. The medical examiner's offices in Connecticut and Florida have lost their accreditation because too many cases mean there will be mistakes. Lethal drug overdoes in Connecticut jumped 157 percent in four years, increasing autopsies 70 percent to 2,357 last year.
Law enforcers in New Jersey have found an existing and neglected weapon to take into battle. A little used 1986 law allows them to hold dealers liable when the drugs they've sold cause overdose deaths.
It's not easy, either tracking down the particular drug dealer or proving the link to the overdose conclusively. A little more than half of those charged are convicted and subject to a decade in prison.
But targeting drug dealers is getting more effective. Of the 179 arrests under the law in the past three decades, 15 occurred last year.
The medical community has enlisted in the fight, too. As a doctor in Atlantic County put it, after daily seeing more patients come in with opioid or heroin overdoses, doctors said "enough is enough" and worked on minimizing the chance of patients becoming addicted to prescription pain killers.
That's an important front, since 80 percent of those addicted to heroin or in treatment started by abusing prescription opioids. In New Jersey, there were 62 prescriptions for painkillers per 100 residents in 2014, the CDC says.
Last year, AtlantiCare started the Alternative to Opioids program, a multi-pronged approach to reducing opioid prescriptions while still effectively managing pain. And in cases of severe pain such as from surgery or broken bones, the focus is on using them safely, exactly as prescribed.
Another key to winning this war, some would say the most important, is down in the trenches with the addicts themselves and those who have found the path to recovery. That's the front line, where the powerful narcotics take over the nervous system, temporarily relieving a growing unbearable pain, leaving victims so blinded they see no escape and give up hope.
Seven who managed to find their way recently told their stories in The Press. That took courage, but they knew it was important to the addicts they now help toward recovery.
Their stories have a lot of similarities -- loss of ties to families and friends, arrests, drug courts, treatment programs, halfway houses, 12-step programs, church support and reconnecting with people. They all give back, trying to help others recover themselves and their lives.
A Pleasantville man -- who went from an orphan on the streets of L.A. to decades of addiction to an overdose before getting help -- says addicts need compassion and empathy "until they can learn to love themselves."
A Mays Landing man, now sober for a decade and starting a new family, tells addicts they might as well give recovery a shot. "What's the worst that could happen? You start to live life?"
A Northfield woman in her 30s graduated from Rutgers University-Camden this month and will pursue a master's degree to continue her work in addiction treatment -- quite a victory for someone who was homeless and on opioids and methamphetamine.
Communicating is the cure for despair, she said.
"I had never before heard of someone who made it out and was living in recovery. … If one person hears about what we're doing now and they want that, we're here to help them."
As in any war, the stories are important to finding the will to win and putting together the conditions for the lasting peace everyone wants.