NJ Families and National Experts Call on Assembly Health Committee Chairman Herb Conaway to Act Now to Give Parents the Information Needed to Prevent Addiction
12/3/2015
New Jersey is 6th in the nation in youth overdoses --- further delay is simply unacceptable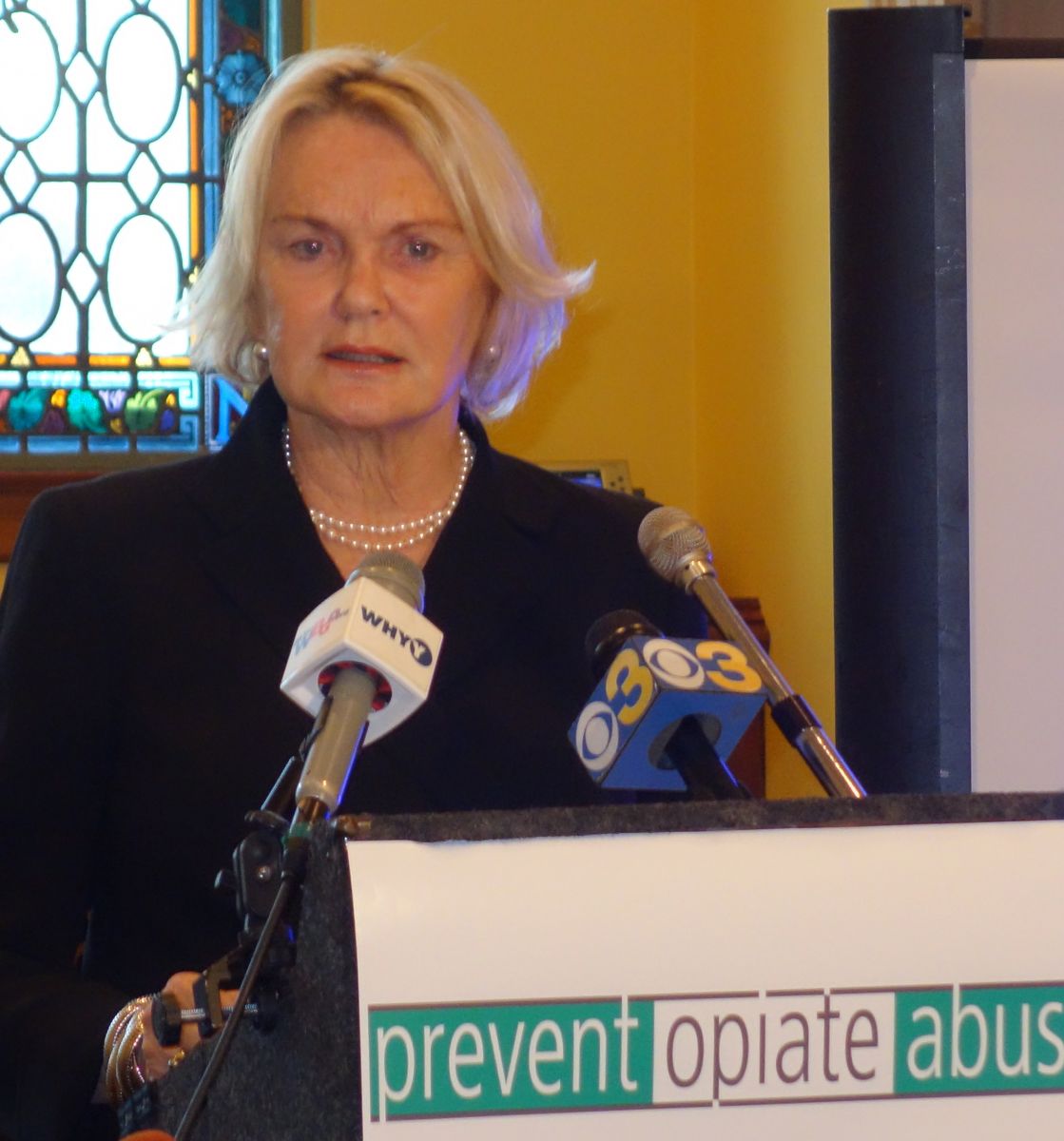 (December 3, 2015: Trenton, NJ): Today, New Jersey families impacted by opiate addiction and experts in the field spoke at a statehouse media conference organized by Prevent Opiate Abuse. The group called on Assembly Health Committee Chairman Herb Conaway (D-7) to put bill A-4760, the Parent Notification Act, on the agenda for the scheduled December 10 committee hearing. They also called for a speedy up or down vote for the bill on the Assembly floor. Advocates noted that a more expansive version of this legislation passed the State Senate 36 to 1 nearly a year ago. Yet, Assemblyman Conaway has yet to even discuss the Assembly version of the bill in his committee.
This legislation, sponsored by Assemblyman Joseph Lagana (D-38), provides parents with the critical information needed to make an informed decision about whether their teenager should be prescribed an opiate by requiring that doctors and other prescribers discuss the potential risks of dependency before writing a prescription as well as to discuss potential alternative treatments, where appropriate.  When parents make a decision to go forward with an opiate prescription, this legislation provides the added benefit of alerting them to be on the look out for any signs of dependence developing.
Pointing to a recent University of Michigan study that showed that high school students who use prescription opioids like OxyContin, Vicodin and other pain relievers are 33 percent more likely to abuse the drug by the age of 23,  Prevent Opiate Abuse leaders asserted the critical importance of stopping opiate abuse in the teenage years.
The teenage years are a "critical window of vulnerability for substance abuse disorders," according to the National Institute of Drug Abuse, "because the brain is still developing and still malleable." The parts of the brain that are attracted to drug use mature before the parts of the brain that are responsible for making sound, non-impulsive decisions.
Research shows that people who abuse or are dependent on prescription opiate painkillers are 40 times more likely to abuse or be dependent on heroin, which is opiate-based as well.
Elaine Pozycki, Co-Chair of Prevent Opiate Abuse and Co-Chair of Partnership for a Drug-Free New Jersey, said, "I call on Assemblyman Conaway to post A-4760 in his committee next week.  New Jersey is now 6th in the nation in youth overdoses. Further delay is simply unacceptable."
Assemblyman Lagana added, "The epidemic of opiate addiction poses a serious threat to our youth. This is why I am proud to sponsor this legislation and will do everything I can to make sure we stop addiction before it begins."
Dr. Andrew Kolodny, co-founder of Physicians for Responsible Opioid Prescribing and Chief Medical Officer at Phoenix House said, "We must act now because too many doctors still grossly under-estimate how addictive and risky opiate-based painkillers are."
Angelo Valente, Executive Director of Partnership for a Drug-Free New Jersey, said, "If parents must give permission before their child can go on a field trip to the zoo, they should at least be consulted before their child is prescribed an opiate."
A more expansive patient notification bill (S2366) put forward by Senator Loretta Weinberg (D-37) and Senator Joe Vitale (D-19), which required a conversation with adult patients as well, passed the State Senate overwhelmingly at the end of 2014.
Prevent Opiate Abuse is dedicated to significantly reducing the abuse of prescription opiate-based painkillers in New Jersey through advancing initiatives, both governmental and non-governmental, that are effective.
# # # # #