newjerseyhills.com: 'Community In Crisis' Fundraiser Planned in Bernardsville
4/13/2016
By CHARLIE ZAVALICK Editor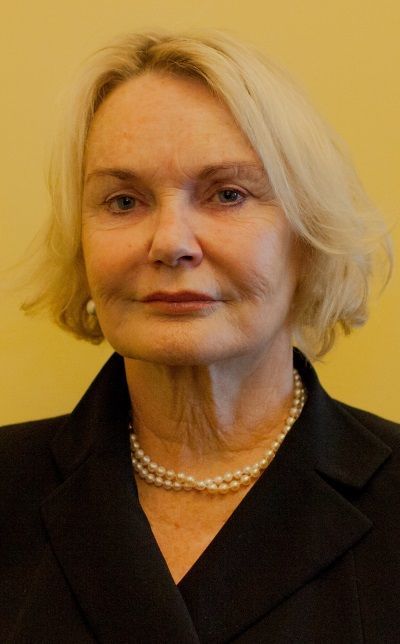 BERNARDSVILLE – He was an altar boy, a volunteer at the Matheny School for the disabled in Peapack, an avid chess player, a gifted student athlete.
But at age 19 while in college, Steven Michael Pozycki of Far Hills was prescribed Oxycotin for pain relief following shoulder surgery. That was the start of an opiate addiction that ultimately led to heroin use.
In 2012, at age 32, he died, becoming another victim in the drug epidemic that's claiming countless thousands of young adults across the nation.
Since Pozycki's tragic death, his parents, Elaine and Steve, who have since moved to New York City, have become soldiers in the war against drug addiction.
"Prescription drugs have created a market for heroin," said Elaine Pozycki, co-chair of the Partnership for a Drug-Free New Jersey, a non-profit organization.
"It moved in because there was a need for it to replace the prescription pills that were getting too expensive. And the suburban kids have the money to buy it.''
Pozycki will be the keynote testimonial speaker Thursday evening, April 21, when the local Community in Crisis (CIC) organization holds its first major fund-raiser at the historic Bernards Inn in Bernardsville.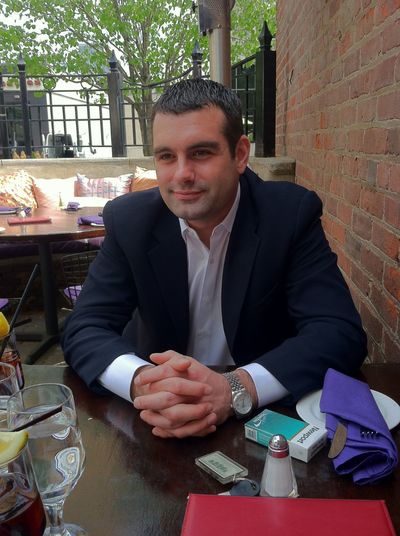 Starting at 6:30 p.m., the event includes dinner and networking. Tickets are still available. While reservations are requested, walk-ins will be accepted at the door if space is available, according to Harold Imperatore, proprietor of the inn and a member of the CIC fund-raising committee.
Also speaking that night will be Michael Robertson of Basking Ridge, the recently appointed Acting Somerset County Prosecutor, and Mary Pat Christie, the wife of Gov. Chris Christie.
In an interview with this newspaper on Monday, Elaine Pozycki discussed the drug epidemic and what she called "the medicine chest challenge.''
"One in four American teens have used prescription drugs to get high,'' she said. "There's one death every 24 minutes in America. We prescribe 95 percent of all opiates worldwide.''
Doctors and dentists have been giving out addictive pills "like candy,'' she said. "We're trying to get rid of the excess opiates in circulation.''
The partnership is also advocating legislation that would change the way pain killers are administered by doctors in the state, she said. The group is urging the state Legislature to adopt a law "that provides parents with the critical information needed to make an informed decision about whether their teenager should be prescribed an opiate-based painkiller by requiring that physicians and other prescribers discuss the potential risks of dependency before writing a prescription as well as, where appropriate, discuss potential alternative treatments.''
The partnership is also holding a forum at Monmouth University this Friday, April 15, bringing together state and national experts to develop solutions to New Jersey's opoid abuse epidemic. In a press release, the organization said the event will be "the state's first comprehensive forum on Rx and heroin abuse to educate health care workers and community leaders about the dangers of over prescribing and how the heroin epidemic has evolved throughout the years to be the epidemic it is today.''
In an account of her son's death, Pozycki wrote that Steven was given opiates "with refills'' after an operation for a torn rotary cuff he suffered while snowboarding.
He became addicted, she said, but "as parents we did not realize something was wrong.''
He was in college at the time, she wrote, and "when visiting him we did not smell alcohol or marijuana'' and "there was no display of the crazy behavior that cocaine or meth produces.''
Nonetheless, he began to withdraw from family and friends and was purchasing "his desperately needed drugs'' on the street. When the price reached $25 a pill, he started using heroin which was offered for only $3 a hit.
In and out of rehab for years, he was clean for two years when "one night he succumbed to his mental addiction and accidentally overdosed and died in his bed.''
The pills to heroin epidemic "is creating new unlikely addicts – suburban kids,'' she wrote. "Now is the time to tackle this public health crisis with a comprehensive approach.''
The proposed legislation would give parents "the critical information they need to make an informed decision,'' she explained on Monday.
She said that she did not realize the pills given to her own son were addictive until it was to late.
"I even picked up his prescriptions not knowing that I was picking up his death warrant,'' she said. "He became addicted in 30 days and we had no communication that they were addictive.''
On the local front, Community In Crisis is working "to create a community united in fighting the heroin/opiate crisis, reducing the stigma of addiction and preventing overdose deaths,'' according to its vision statement.
CIC was formed in December 2013 following the death of two Ridge High School graduates two days apart. Since then it has established a series of partnerships with various community groups, schools, police, professionals and other volunteers.
In an interview this week, Jody D'Agostini of Basking Ridge, a leader of CIC, said the organization has been been meeting with local education officials and Parent Teacher Organizations (PTOs) presidents to involve the local schools in the effort.
"I think we're moving in the right direction,'' she said.
Education is a key objective, she said, noting that CIC is currently developing three separate videos to share with the community.
The April 21 benefit at the Bernards Inn will include networking time when residents can "learn about what we've done locally and where we're going,'' D'Agostini said. "We have a pretty full agenda moving forward.''
Funds raised during the evening will help support the group's community education programs, including production of posters and literature and website "enhancement.''
CIC also supports a parent support group for families struggling with addiction issues. It is also seeking bring a "name speaker,'' such as a major sports star, to a public panel discussion being planning locally this fall.
D'Agostini is excited to have Elaine Pozycki speaking at the event.
"She has a very compelling story,'' she said, noting the Pozycki recently appeared on "60 Minutes,'' the long-running CBS TV news program. "She has really turned her heartache into something positive. She brings a message of hope for anyone struggling with addiction.''
D'Agostini is also pleased that the new county prosecutor will attend.
"We look forward to working with him (Robertson),'' she said. "I appreciate that he understands and acknowledges that this is the number one health epidemic in the United States.''
Heroin, she said, continues to claim the lives of young people every day, particularly in the 18-28 age category. And, she said, the actual number of drug deaths are "completely under-reported'' by officials.
"Since our last meeting (of the CIC) on March 24, we've lost three students,'' she said. "And they were not reported.''
"Heroin is now $3 to $5 a bag and you can buy it in Basking Ridge and pretty much every high school in New Jersey,'' she said. "This is not just located in Basking Ridge or Bernardsville – it's a national epidemic.''
"It's heartbreaking if you've know anyone involved,'' added Harold Imperatore. "For this age group, it has overtaken traffic accidents as the leading cause of death. It really needs to be addressed.
"I've known a number of addicts and they don't want to be addicts,'' he said. "It touches everybody. Anywhere you talk to someone, it's in their community.
Imperatore praised the efforts of the CIC members working to combat the epidemic.
"Each and every person involved is extremely dedicated to this, even those who haven't been personally touched by anything tragic,'' he said. "Everyone's doing their part and it's great to see.
"No one is getting paid,'' he added. "They're trying to make everyone aware and hopefully save some lives in the process.''
For reservations to the April 21 benefit at The Bernards Inn, contact Jean O'Connell at (908) 432-6570 oroconnell58@verizon.net.