healthitsecurity.com: NJ Gov. Seeks Ease in HIPAA Regulations for Opioid Fight
6/14/2017
Governor Chris Christie reportedly wants looser HIPAA regulations to help individuals in the current opioid crisis.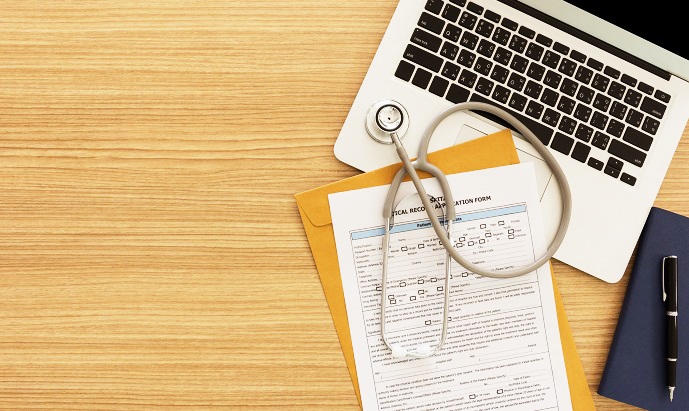 Source: Thinkstock
 - New Jersey Governor Chris Christie will likely propose HIPAA regulations be loosened in cases of opioid overdoses, according to multiple news outlets.
Christie spoke at Morristown Medical Center to the Partnership for a Drug Free New Jersey earlier this week, and said he was working with HHS Secretary Tom Price and Department of Justice lawyers on the issue of patient privacy.
Finding a way around the strict HIPAA rules on data disclosure is necessary because overdoses are "often a cry for help," Christie said, reported NJ.com.
"There's got to be a way that we can let parents and loved ones know when people have been reversed with Narcan," he added.
Family members have a right to know if an individual has overdosed, Christie maintained. Physicians should be able to contact family members even if the patient is unconscious.
"I don't think we should make it a right to kill yourself easily without the intervention of your loved ones," he stated, per a Politico New Jersey report.
OCR released an FAQ in January 2017 to clarify HIPAA regulations with regard to disclosing information to an individual's family members.  
Patient information can be shared with a personal representative to notify or assist in notifying such a person of the patient's location, general condition, or death, OCR stated.
"In either circumstance, the person can be a patient's family member, relative, guardian, caregiver, friend, spouse, or partner," the FAQ read. "The Privacy Rule defers to a covered entity's professional judgment in these cases and does not require the entity to verify that a person is a family member, friend, or otherwise involved in the patient's care of payment for care."
OCR added that covered entities should still try and receive verbal confirmation from a patient about PHI disclosure whenever possible. If a patient is incapacitated, then the provider should use its professional judgement and act in the patient's best interest.
Earlier this year, the White House created an Executive Order to combat drug addiction and the opioid crisis. Christie was tapped to head the commission, and said in the Morristown meeting that an interim report is expected in the next few weeks.
Commission members must "identify and report on best practices for addiction prevention, including healthcare provider education and evaluation of prescription practices, and the use and effectiveness of State prescription drug monitoring programs," the order said.
Members will also "identify and evaluate existing Federal programs to prevent and treat drug addiction for their scope and effectiveness, and make recommendations for improving these programs."
A similar issue was brought to light in a Maryland bill passed in 2015. Senate Bill 790 required forms made available to patients allowing them to request confidential communications with their health insurer or provider.
The Maryland General Assembly passed the emergency bill, which addressed concerns over patient privacy of their medical records, and that individuals might potentially withhold information from their providers.
"Privacy concerns may encourage an individual to delay or avoid seeking services or to pay out-of-pocket despite insurance coverage," the bill stated. "This may present a barrier to care for sensitive services such as reproductive care, substance abuse, or mental health. While confidential communication protections are already required under the HIPAA privacy rule, they are not well known."
The bill could also help individuals who are in an abusive relationship, according to bill supporters. Through the legislation, individuals could have their medical information sent to a different address than the one in which they reside.
"The bill also specifies that certain written notices from an insurer to a claimant regarding denial of a claim made on an individual health insurance policy and certain annual summary explanations of benefits provided to an insured are subject to confidential communications requirements under HIPAA privacy rule," the legislation explained.
Substance abuse and patient privacy issues were also discussed in a finalized HHS rule released earlier this year.
The Confidentiality of Alcohol and Drug Abuse Patient Records regulations were updated, with new regulations put in place "to ensure that a patient receiving treatment for a substance use disorder in a part 2 program is not made more vulnerable by reason of the availability of their patient record than an individual with a substance use disorder who does not seek treatment."
HHS added that the changes will better align the regulations with "advances in the U.S. health care delivery system while retaining important privacy protections."
"Over the last 29 years, significant changes have occurred within the U.S. health care system that were not envisioned by the current (1987) regulations, including new models of integrated care that are built on a foundation of information sharing to support coordination of patient care, the development of an electronic infrastructure for managing and exchanging patient information, and a new focus on performance measurement within the health care system," HHS wrote.