Beer Sales Becoming More Popular at College Football Games.
8/8/2011
Beer Sales Becoming More Popular at College Football Games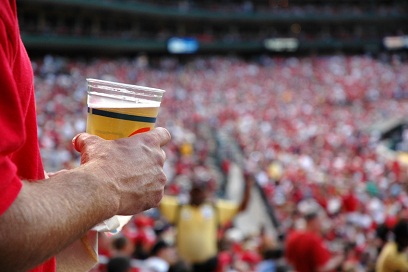 An increasing number of colleges are selling beer to legal-age drinkers to increase profits, according to The Des Moines Register. Beer will be sold at 20 major college venues this year, twice as many as a decade ago.
West Virginia is one school that has started beer sales at games. Athletic Director Oliver Luck told the newspaper he expects profits of about $1 million from the sales. "With the deficits that are being run at some schools getting bigger, you're going to have more and more schools going to it," he said. Some colleges, including Iowa's three largest universities, only sell beer to people in luxury suites.
While the National Collegiate Athletic Association (NCAA) does not have any rules preventing alcohol sales at regular-season events, it does bar sales and advertising of alcohol during championship games. Host sites of championship games are required to cover up alcohol-related ads.
University of Cincinnati Athletics Director Mike Thomas says selling beer in a stadium can help control drinking. "Rather than people trying to sneak in alcohol, they can buy it in a controlled environment. Does it curb it completely? Probably not, but I'd guess that it's not happening as often," he told the newspaper.