Colorado: 74% of Teens in Treatment Used Medical Marijuana
6/29/2012
74 Percent of Teens in CO Substance Abuse Treatment Programs Used Diverted Medical Marijuana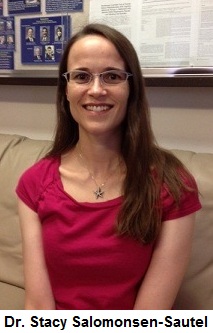 Three-quarters of teenage patients in substance abuse treatment programs in Denver, Colorado said they used someone else's medical marijuana, according to a new study.
The study revealed that 121 of 164 teenage patients (73.8 percent) have ever used medical marijuana prescribed to someone else. Patients reported using diverted medical marijuana from one to 1,000 times, with a median of 50 times, suggesting that most adolescent patients have used medical marijuana on multiple occasions, according to Stacy Salomonsen-Sautel, PhD, a post-doctoral fellow at the University of Colorado Anschutz Medical Campus, Division of Substance Dependence. She reported the findings at the recent College on Problems of Drug Dependence, and the study appears online in the Journal of the American Academy of Child and Adolescent Psychiatry.
The study found that after adjusting for gender and race/ethnicity, teenage patients who used medical marijuana had an earlier age of regular marijuana use, more marijuana abuse and dependence symptoms, and more conduct disorder symptoms, compared with those who did not use medical marijuana.
As of the end of April 2012, Colorado has 48 registered medical marijuana users under the age of 18. Four of the 164 teenage patients in the study reported being evaluated for a medical marijuana card; however, only one teenage patient received a medical marijuana card. According to the Colorado Department of Public Health and Environment, 96,709 people in the state were registered as medical marijuana users as of April 30, 2012. This means 2.5 percent of the adults in Colorado are registered medical marijuana users, according to Salomonsen-Sautel.
"We don't know what proportion of the marijuana they are using is medical marijuana," Salomonsen-Sautel notes. She said the findings imply that there is substantial diversion from registered medical marijuana users. She and her colleagues say the results support the need for policy changes that protect against diversion of medical marijuana, and reduce teenager access to it.