Overview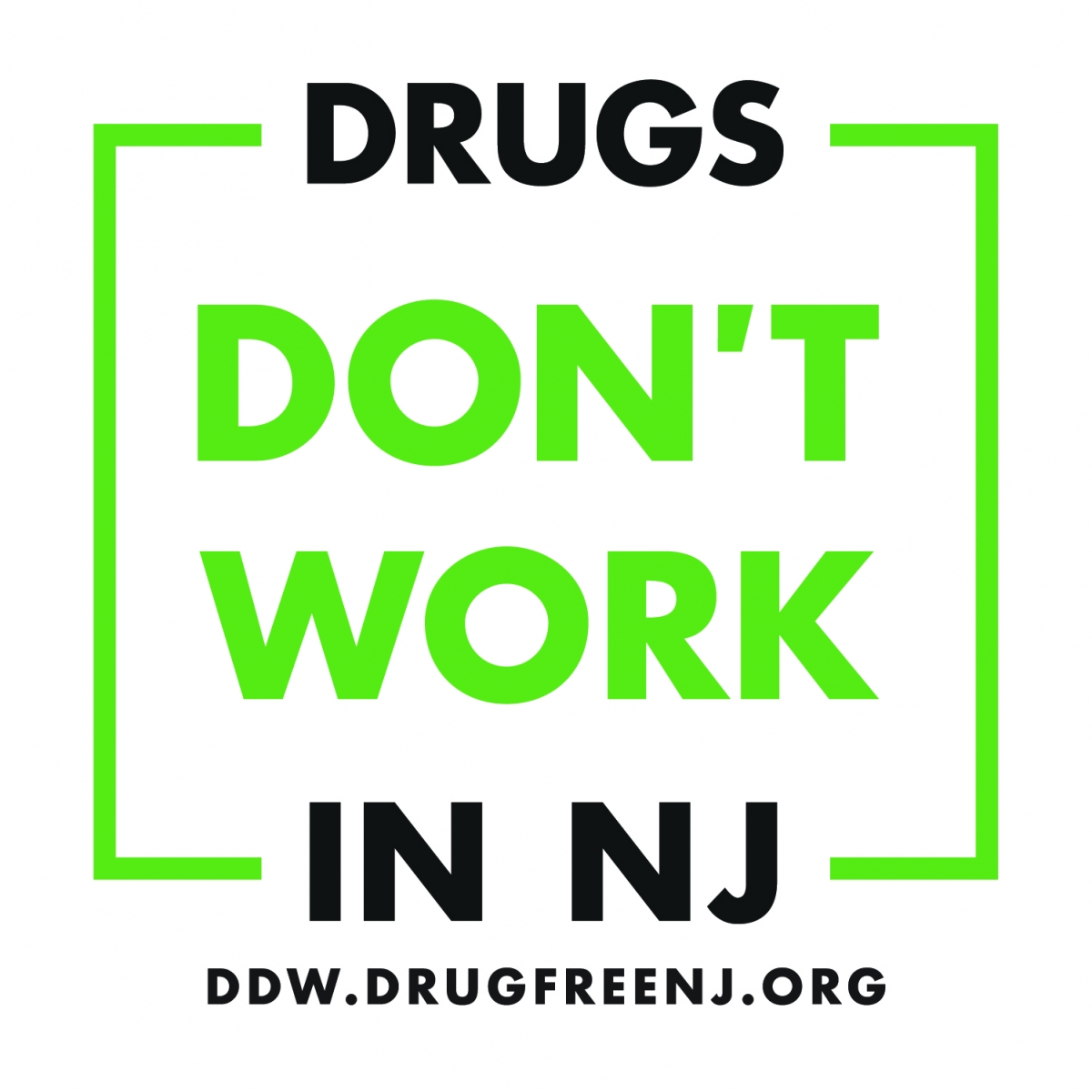 Why become a member of Drugs Don't Work in NJ?
Research on Substance Use, Misuse and Abuse in the Workplace
Research on substance abuse in the United States has shown that 70 percent of individuals with a substance abuse disorder are employed. Furthermore, partly due to increased marijuana use, workplace drug test positivity rates are at historically high levels.
Substance abuse in the workplace is often a contributing factor in the following:
higher absenteeism
accidents
higher health care costs
theft
workplace violence
decreased productivity
lower profits to your bottom line
Founded in 1992, Drugs Don't Work in NJ! serves the state by assisting businesses in their efforts to maintain a healthy, safe and drug-free workplace. Over the past three decades, the program has assisted more than 4,000 New Jersey businesses, non-profits and employers in the public sector. Drugs Don't Work in NJ! merged with the Partnership for a Drug-Free New Jersey in 1999.
Free Programs and Services
The following programs and services are available to assist members establish or update their drug-free workplace policies. All programs and services are provided free of charge:
   Technical Assistance with Policy Development: PDFNJ provides each new member with technical assistance necessary to help them either establish or revise their written drug-free workplace policy. Members have access to our digital toolkit, which contains important information on policy development, employee education, supervisory training, employee assistance programs and drug testing procedures. Ongoing assistance on policy development is provided via phone, email and virtual meetings.
Drug-Free Workplace Webinars: PDFNJ schedules webinars throughout the year featuring attorneys and other experts in the field who provide information to members on the latest legal, legislative and other developments related to maintaining a drug-free workplace. Previous webinars are also available to view by visiting the toolkit. 
Quarterly Updates and Bi-Monthly News Distributions: These updates and news articles are sent via email and address important issues related to maintaining a drug-free workplace. Previous updates are available by visiting the toolkit. 
   Supervisory Training: New members are eligible for a one-hour supervisory training session that covers the issue of substance abuse.
Working with the business community is an important component in PDFNJ's ongoing effort to bring the message of prevention of substance misuse and abuse to the residents of New Jersey. This is especially true today in the midst of the health and financial impacts of the COVID-19 pandemic, while efforts are also necessary to address the opioid crisis that has had such devastating effects throughout our state. By working to ensure a healthy, safe and drug-free workplace for your staff and your customers, you too are playing a vital role in this important state-wide effort.
If you have any questions about this program, please contact Bill Lillis, CPS, Drug-Free Workplace Coordinator at bill@drugfreenj.org or 862-253-6808.